Decarbonomics
TM

– the opportunity
The building sector has a pivotal role to play in creating the Net Zero communities of the future.
Watch the video
See how Decarbonomics™ can work for you, generate your own roadmap
Try it out
Decarbonomics™
A data driven end-to-end solution
Benchmark
Baseline and benchmark your estate – see where carbon emissions exist
We capture, structure, and manage your portfolio data to gain a deeper understanding of your properties, benchmark current performance and create a framework to maximise the value of your data.
Roadmap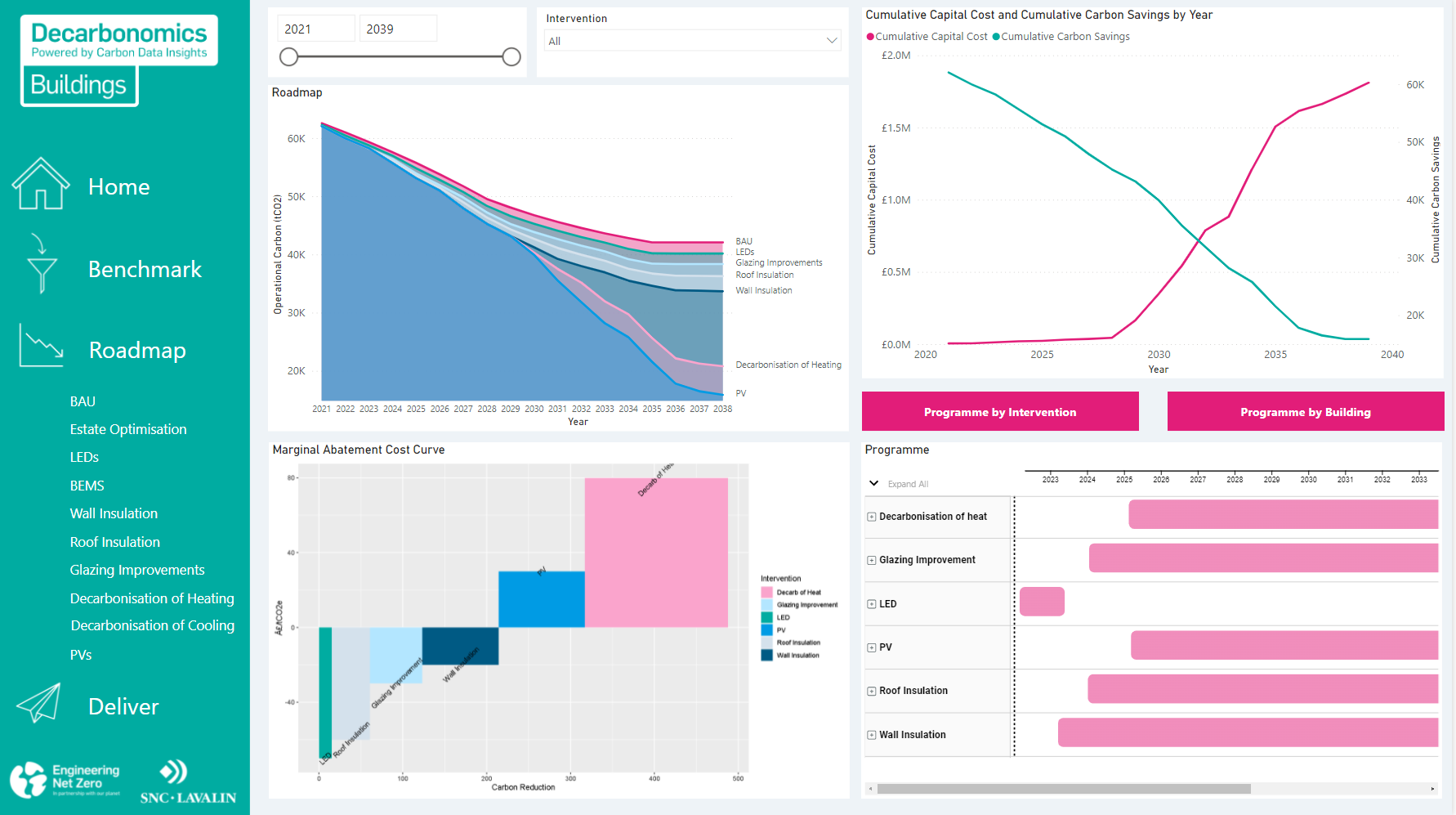 Evaluate interventions, scenario modelling and development of optimised decarbonisation roadmaps
We then analyse carbon, cost and engineering solutions to create enterprise level digital twins and use scenario testing augmented by Artificial Intelligence and Machine Learning to create bespoke roadmaps, for the most cost-effective and pragmatic implementation.
Deliver
Create cost and programme optimised delivery plans for effective implementation. Track performance
Our industry-leading management teams ensure quantifiable decarbonisation interventions are delivered throughout the life cycle of your assets, providing real time views of your performance against plan.
CARBON DATA INSIGHTS
Our industry benchmarking database to fill material data gaps to get you moving quicker.
Retrofit solutions
Using a systems based approach to appraising and optioneering the optimal configuration and programming for a wide range of interventions, Decarbonomics™ provides industry leading insights and data on the following established and emergent building solutions.
Estate opitimization
Grid decarbonisation trends and impacts
Building Management Systems Solutions
Fabric improvements
Lighting strategies and solutions
HVAC strategies and solutions
Heating and cooling decarbonisation strategies and technologies
Renewables including PV strategies and solutions
Emergent technology solutions including hydrogen and storage
Offsetting
DecarbonomicsTM provides a data driven portfolio level approach to enable owner and occupiers of building portfolios of any scale (whether you own or lease them), to successfully decarbonise your entire building estate through the development and implementation of cost effective and programme optimised net zero pathways.
KEY BENEFITS THROUGHOUT OUR PROCESS



Download more information about Decarbonomics™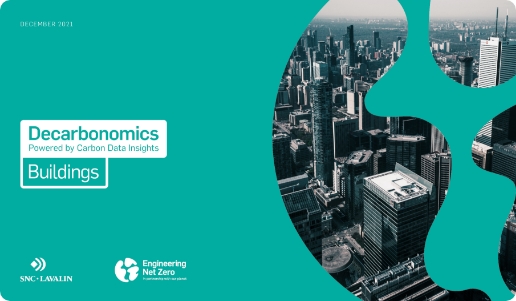 Download document
See how Decarbonomics™ can work for you, generate your own roadmap
Try it out