Adapt and decarbonise
Net Zero Buildings and Cities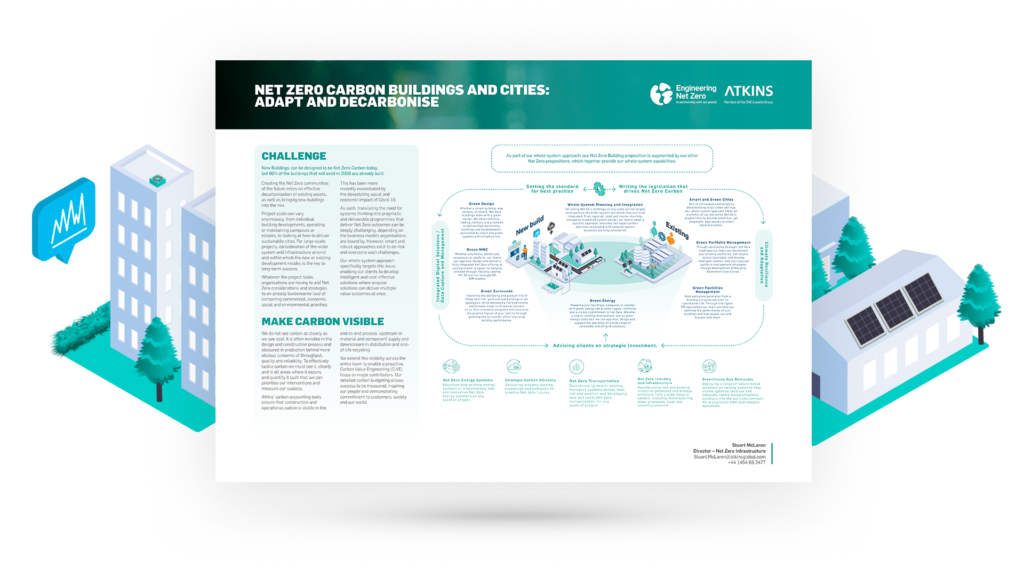 Challenge
From single buildings, to campuses, estates and cities, we're helping to integrate new and existing assets to build Net Zero communities.
New buildings can be designed to be Net Zero Carbon today, but 80% of the buildings that will exist in 2050 are already built. From single buildings, to sustainable campuses, estates, and cities, our team will help you deliver your Net Zero plans throughout the lifecycle of your assets and integrate new or existing buildings to create the Net Zero communities of the future.
Whatever the project scale, it all starts with green design. We adopt industry-leading methods and practices to deliver high-performing buildings and developments, interconnected by smart and green systems and infrastructure, and take into account the wider context of competing commercial, economic, social and environmental priorities.
Read more about Net Zero Buildings and Cities below
PDF | 3.5MB |
stay up to date
Resources and media